Most days, my eldest boy returns from school with his backpack crammed with dirty clothes, leftover food, teacher reports (good and bad..), drawings and writings. Some scribblings adorn our walls, some get lost behind reams of paper, some get used as custom gift wrap (doing our bit for the planet and all that), and other less fortunate ones make their way to the recycling bin.
As I noticed his writing evolve, I thought to try something different: I would create a font face made from his letters and numbers. Each year that passes I could do it again so not only would we have memories in the form of photos, videos and drawings, but also memories in the form of handwriting: memories that could have a practical application for anyone and everyone.
The first step was to get William to write all the letters and numbers down. Being a doodler at heart, this first step was fairly easy (plus I figured I could always bribe him with biscuits if he was unwilling to cooperate…)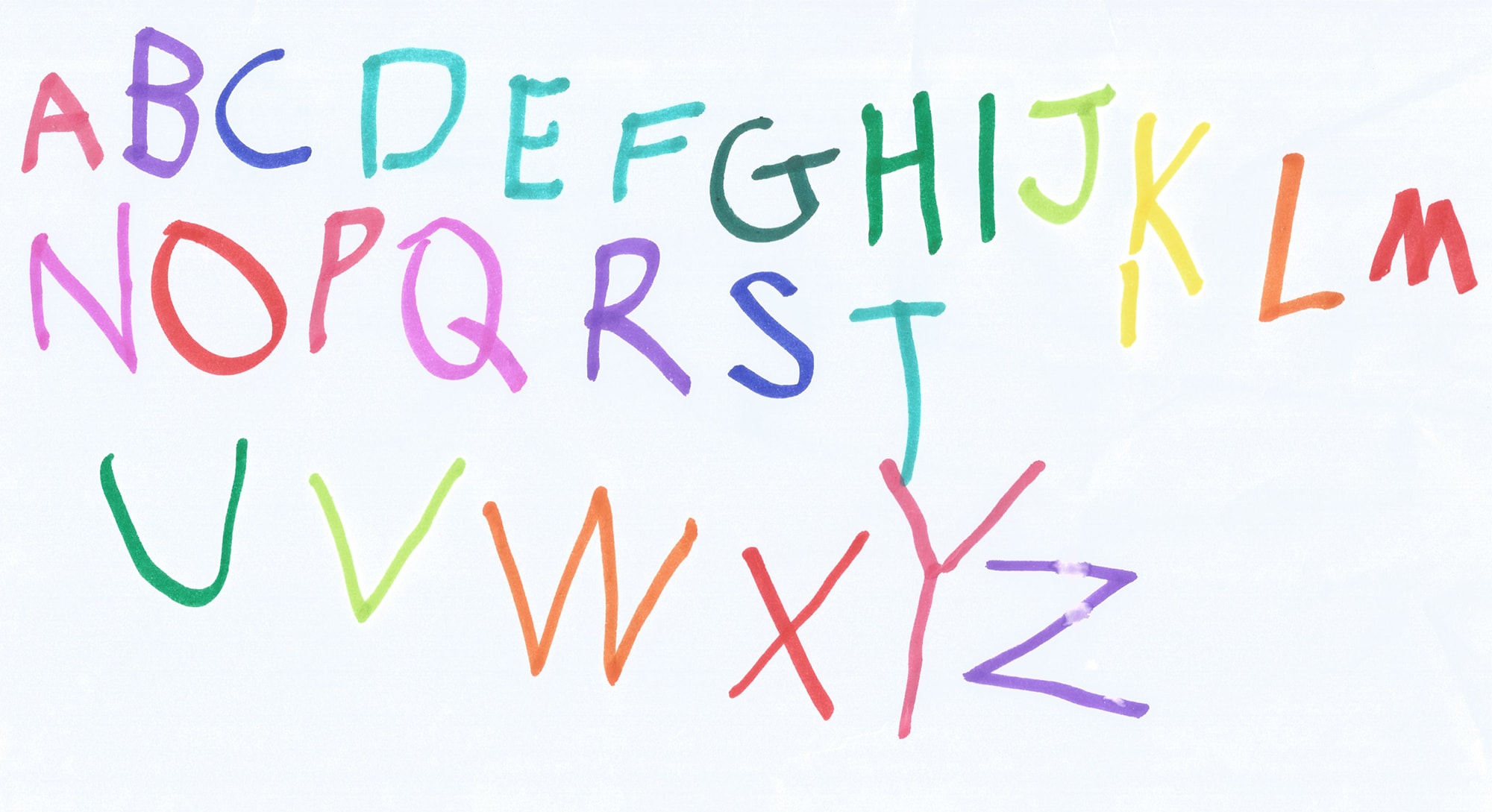 Once scanned, this was taken into Adobe Illustrator. Each shape was converted into a vector using the Image Trace feature.


After the vectors had been tidied up and resized to consistent heights, they were taken into a font creation software to convert into a working type face. There are many font editors you can choose from, but this particular one was created in Fontself Maker, which is an extension for Illustrator and Photoshop.
The final typeface was saved as an Opentype Font (OTF) and named accordingly as a Sans Serif font.
Download William's font here >


Have fun, and please share any creations you to make to hello(at)marchbranding.com!